I promise that not every post in November will have a Royals reference or inspiration. But I was fascinated by how people from different places looked at a similar event and interpreted it differently. During the final World Series game this year, the Royals were behind until the 9th inning. They tied it in the 9th, and then held out until a spectacular 5-run 12th inning. From the 9th to the 12th, the Royals dugout was filled with people who were unabashedly excited. They made it to the seventh game of the World Series last year, after a 29 year playoff drought. They could taste the win. And they looked like this:


I saw that, and I saw the pure joy of getting close to the dream of a lifetime. (Fair enough, I'm not a New York Mets fan.) It made me so happy to watch that happiness. But I heard someone else describe the joy and excitement that I watched over those last four innings as "childish."
And it made me wonder–how often do we avoid expressing our joy because we don't want to appear childish or immature? How often do we shut ourselves down, because we are afraid that openly expressing our sense of wonder or excitement will lead to others censoring or judging us? How often are we unwilling to grin and bounce up and down because we are afraid that openly showing our joy will cause it to be taken from us?
It also made me wonder–how often do we see the joy of others as a threat to ourselves? How often are we the ones judging or censoring?
There is so much pain in the world.  There are so many moments of true suffering that each of us will face.  I think that makes it even more important to notice the moments where we can be joyful and grab on to them with both hands.  When joy comes along, pull it close to you and soak it in.  We got to do that in Kansas City this week, and it felt incredible.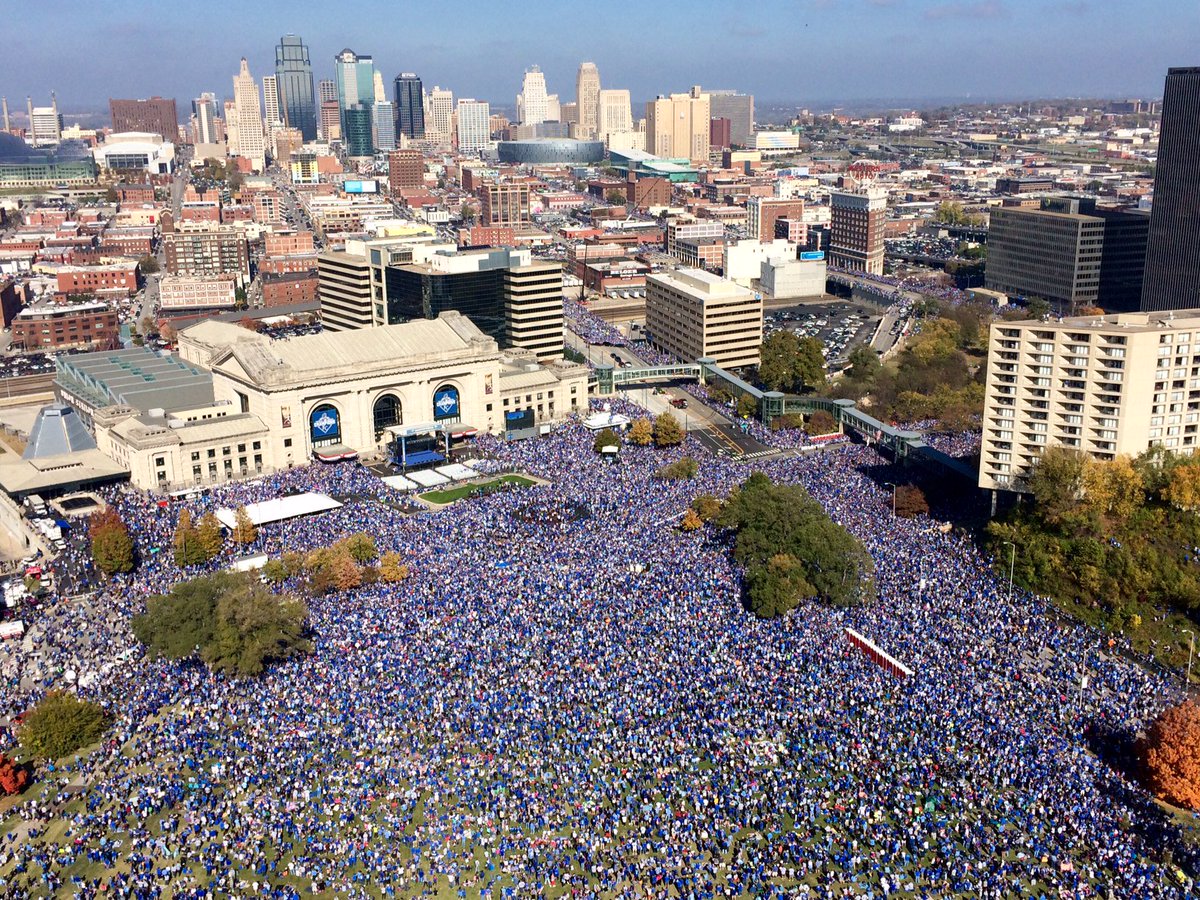 Let me know if you have a moment of joy that you want to share in the comments.  And, if you are struggling to find or embrace your own joy, please feel free to reach out for support.
Image Credit: Top–CBS Sports, Bottom–PBS